The SBS Channel has announced that the ancient drama Iljimae with the star Lee Joon Ki will be postponed the time of broadcast and is going to be aired in the half-end of the year 2008. 

According to the first schedule, Iljimae will be broadcasted on April. However, SBS Channel has changed the plan recently, and decided to broadcast drama I Love You (played by Ahn Jae Wook) and Gourmet (played by Kim Rae Won) after King and I finished. Because the finished drama I Love You appears unexpectedly at this time, Iljimae has to postpone the time of broadcast. 

The Iljimae's filming group will continue doing it and will complete 100% of all the scenes before broadcast just like I Love You.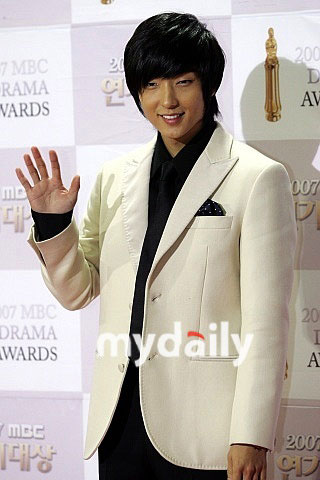 Iljimae is the ancient drama which gains most expected of audience in near future. It has not only the favorite young stars Lee Joon Ki, Han Hyo Joo, Lee Young Ah, Park Shi Hoo but also the present of the real talent casts Jo Min Ki, Lee Moon Shik.